Ciara Goins Receives Jones College of Business Award from MTSU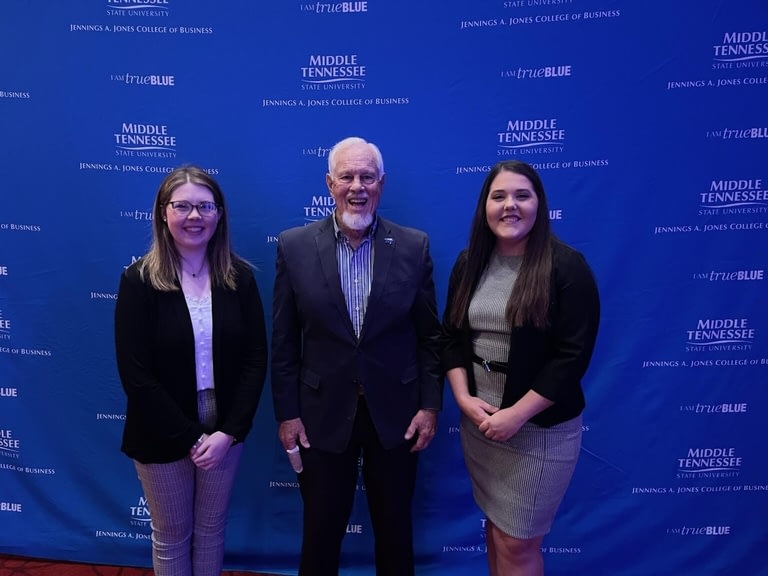 Ciara Goins recently received an award from Department of Accounting at Middle Tennessee State University. Each year the Department of Accounting awards a scholarship to a rising sophomore, junior, or senior pursuing a BBA in Accounting with at least a 3.0 GPA at MTSU. This year two recipients were chosen for the $5,000 scholarship, Ciara Goins being one of them.
Ciara has been an administrative assistant at Smith-Wright Law since August 2021. She is a rising senior at MTSU and is double-majoring in Accounting and Pre-Law. She is also a member of MTSU's honor society and is heavily involved in mock trial.
Ciara received her award at the annual Jones College of Business E.W. "Wink" Midgett Awards Ceremony. Congratulations, Ciara!