Smith-Wright to Sponsor Breakfast of Champions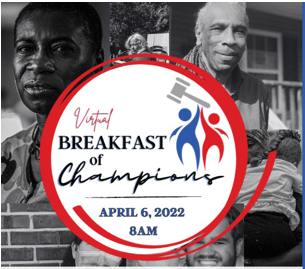 Smith-Wright Law is sponsoring Legal Aid Society of Middle Tennessee and the Cumberlands' 2022 Virtual Breakfast of Champions. The breakfast is a free event hosted by the Legal Aid Society annually. This year's speaker is Eddie George, Tennessee State University's 22nd head football coach.
Legal Aid Society is "…Tennessee's largest nonprofit law firm that takes a comprehensive approach to providing high quality, free, civil legal services and community education for people to protect their livelihoods, their health, and their families." [las.org]
The breakfast will be held virtually on April 6th from 7:30-9:30. While the event is free, registration is required. Please visit the registration page to register for the event and Legal Aid Society's website for more information.