Sonya S. Wright and Kristen Harvey Featured on WGNS Radio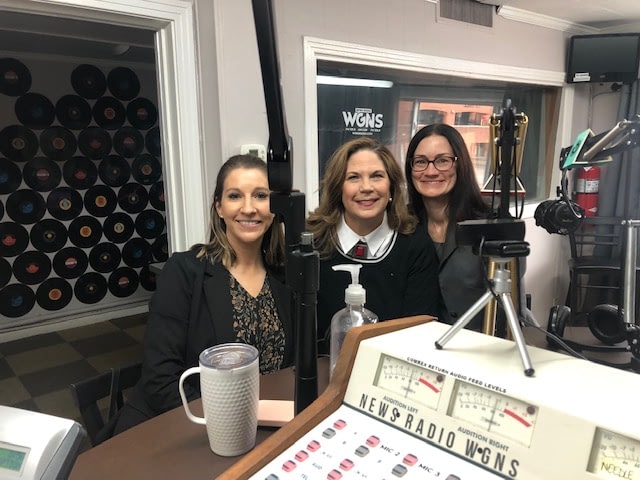 Sonya Wright and Kristen Harvey were featured on WGNS Radio's "Senior Moments" segment on November 18, 2022. They joined Arosa Care's Erin Keogh-Rankin to discuss the importance of estate planning including wills, trusts, and medical designations. Sonya also appeared on "Senior Moments" earlier this year, talking with Erin back in January.
You can listen to the full podcast by playing the audio file below or by clicking here.
To hear more "Senior Moments" segments, visit wgnsradio.com.